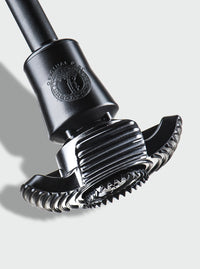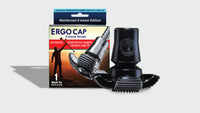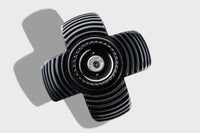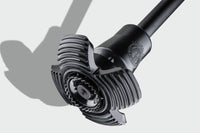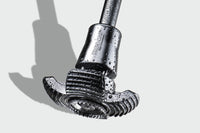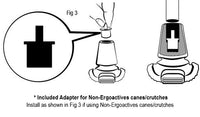 Ergoactives
Ergocap Retractable Spikes X-Treme
Using a cane or crutches is challenging enough. Having to get around in wet and slippery conditions can be a formidable task. Now you can avoid slipping with the innovative ErgoCap X-Treme Terrain—a removable tip that attaches to the bottom of any cane or crutch. Just turn the knob, and the ErgoCap X-Treme Terrain tip grips outdoor surfaces, then easily retracts for indoor use.

Designed by an Orthopedic surgeon, this patented device steadies the cane or crutch at all angles, providing stability and traction while walking or standing still.

The ErgoCap X-Treme Terrain tip is a specially designed tip for canes and crutches that simulates the human ankle joint movements, allowing for greater safety and stability anywhere you need to be.

The ErgoCap X-Treme Terrain tip is made of a durable, anti-slip, medical-grade rubber, with four "wings" for maintaining balance. Embedded in the ErgoCap X-Treme tip is a "metal crown" comprised of small spikes that can be released to create traction.

ErgoCap X-Treme Terrain: Like snow tires for your cane or crutches! But with ErgoCap X-Treme Terrain tip, the spikes can easily be retracted for indoor use. Get a grip with ErgoCap X-Treme Tip!

*Adapter for non-Ergoactives canes/crutches included
Install the included adapter to prevent damage to the tip that can be caused by non-Ergoactives canes and crutches.