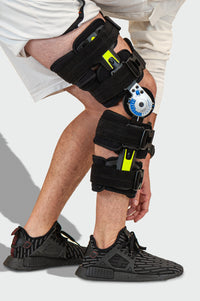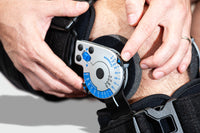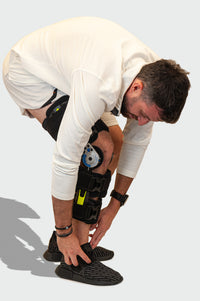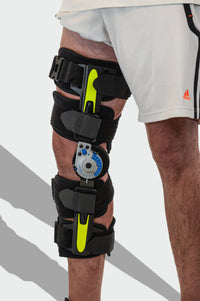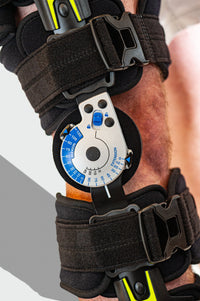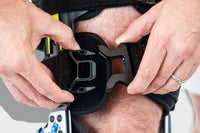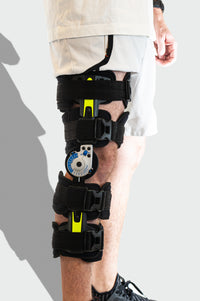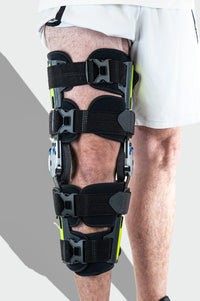 Ergoactives
ErgoBrace for Knee G1 KPA Post Op
The Ergoactives ErgoBrace is an adjustable, telescopic, over-motion post-op knee brace, designed to protect the knee joint and skin, using the most comfortable, lightweight materials while still providing superior support and adaptability
MADE OF LATEX-FREE ERGONOMIC MEDICAL GRADE MATERIALS
The ErgoBrace knee brace is made up of latex free medical grade materials. It has a special design aimed to protect the knee joint and the skin. It has a soft ergonomic plastic covering all of the metal parts of the brace close to the skin in order to avoid rashes or discomfort.
 ONE-SIZE-FITS-ALL Universal Fit Adjustable
The ErgoBrace knee brace is a universal fit brace. It has multiple predetermined adjustment levels for adults of all sizes. The brace was designed to provide superior support and adjustability thanks to its unique height adjustable slider technology.
Hinged Immobilizer Technology for ACL, MCL, PCL Injuries
The ErgoBrace knee brace has a hinged immobilizer technology and range of motion limiter as well as over motion adjustability and lock up to 120 degrees. The user's brace can be customized for all types of injuries and locked to any degree of motion. Just adjust the range of motion limiter to your desired position and it locks with the push of a button, staying in that position until unlocked by the user/medical practitioner by releasing the lock button.
Velcro straps, Long Lasting Breathable Comfort Pads, High Quality Plastic Buckles
The ErgoBrace knee brace contains multiple Velcro straps that allow the user to tighten the brace once positioned in the desired setting. The brace has breathable comfort pads that allow air to flow and do not retain sweat. It also has high quality plastic buckles to ensure that the velcro staps and the overall brace is in the correct position once placed in the user's knee.
Washable and Reusable Materials
The ErgoBrace knee brace is made up of medical grade materials that are washable and reusable. In case of long term use, the user can wash the brace and make it look brand new as all materials are washable and reusable.
 *MATERIALS ARE LATEX FREE